In 2019 Aretha founded the

**Kiss My Art Collective.

Since its inception **Kiss My Art has made over 65 murals and public artworks in Australia, The United States (NYC), Canada, Great Britain, India, East Timor, and Indonesia since 2019.
This painting crew (made up of a close-knit group of friends), was made to champion young women and non-binary artists by providing jobs, work experience and a safe creative space on large-scale public murals throughout Australia and internationally.

​
CURRENT LOCATIONS OF **KISS MY ART MURALS


MELBOURNE / VICTORIA
1. Footscray Railway Station
2. Newport Psychology, Newport
3. University of Melbourne (VCA)
4. Assembly Point, Southbank
5. Bad Apples Studios, Collingwood
6. Smith Street (Converse Store)
7. Flinders St Station, CBD
8. Mabu Mabu Restaurant
9. La Mama Theatre, Lygon Street
10. Melbourne Emporium
11. Melbourne Collins Arch (4 Murals in Total)
12. Melbourne NGV 2023
13. PITCH Music Festival 2023
14. Private Residence (Fairfield)
15. Meyers Place CBD (4 Works in Total)
16. Hope St Radio (Collingwood Yards)
17. Schoolhouse Studios, Coburg (4 Works in Total)
18. YES VOTE MURAL - Carlton
SYDNEY
18. The Bearded Tit, Redfern
19. Greenpeace HQ, Rosebery
LONDON & UK
20. Everpress Studio, Dalston
21. Bristol High Street, Bristol
ASIA
22. The Australian Embassy New Delhi, India (24 Murals in Total)
23. Public work in Malang, Indonesia
24. Public Murals in Dili, East Timor (2 Murals in Total).

UNITED STATES
25. Dumbo, Brooklyn - New York City
26. Australian Consulate - New York City

CANADA
27. Public Work, Toronto - with Amyl & The Sniffers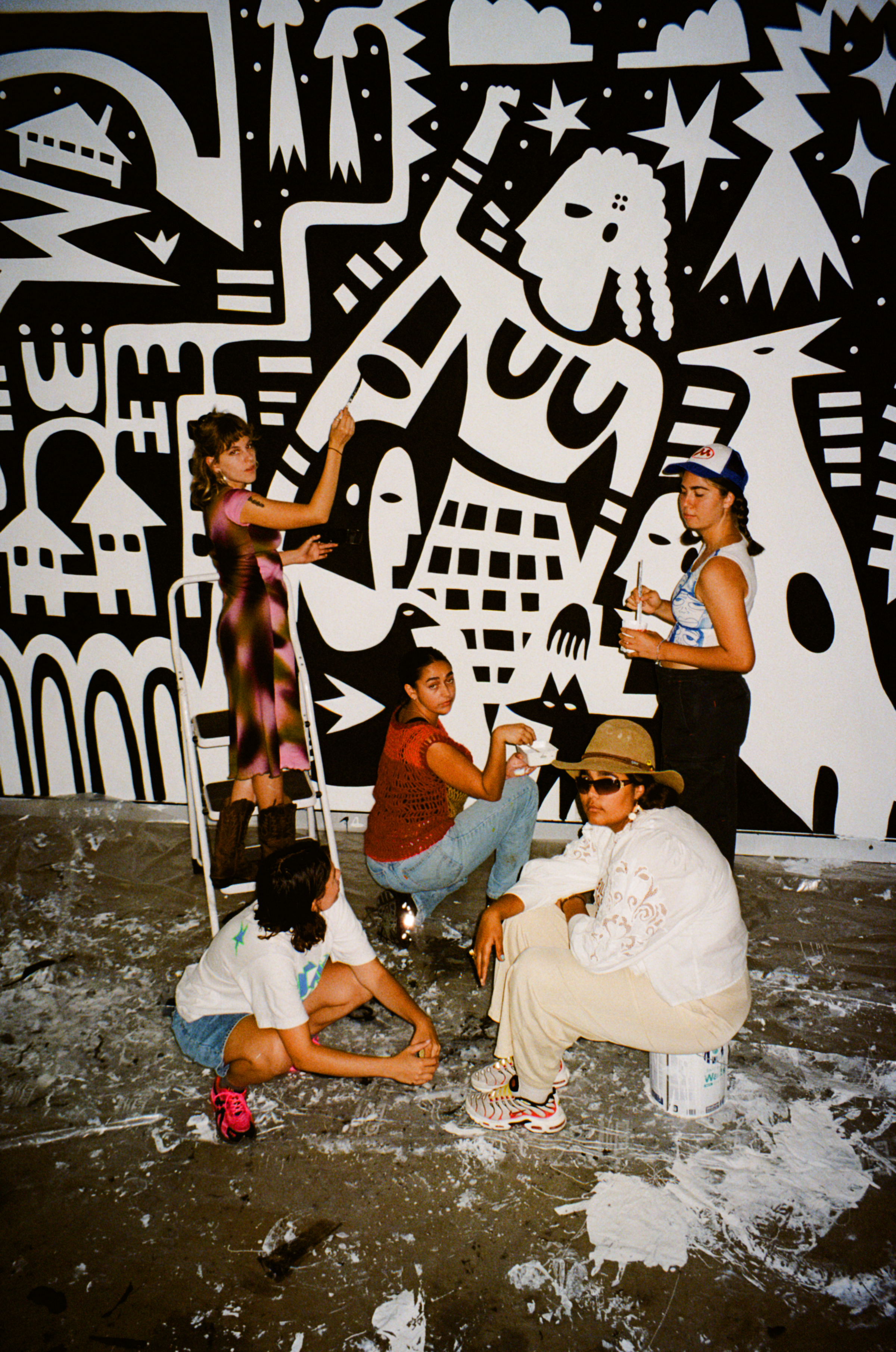 photo: @s1mkaur